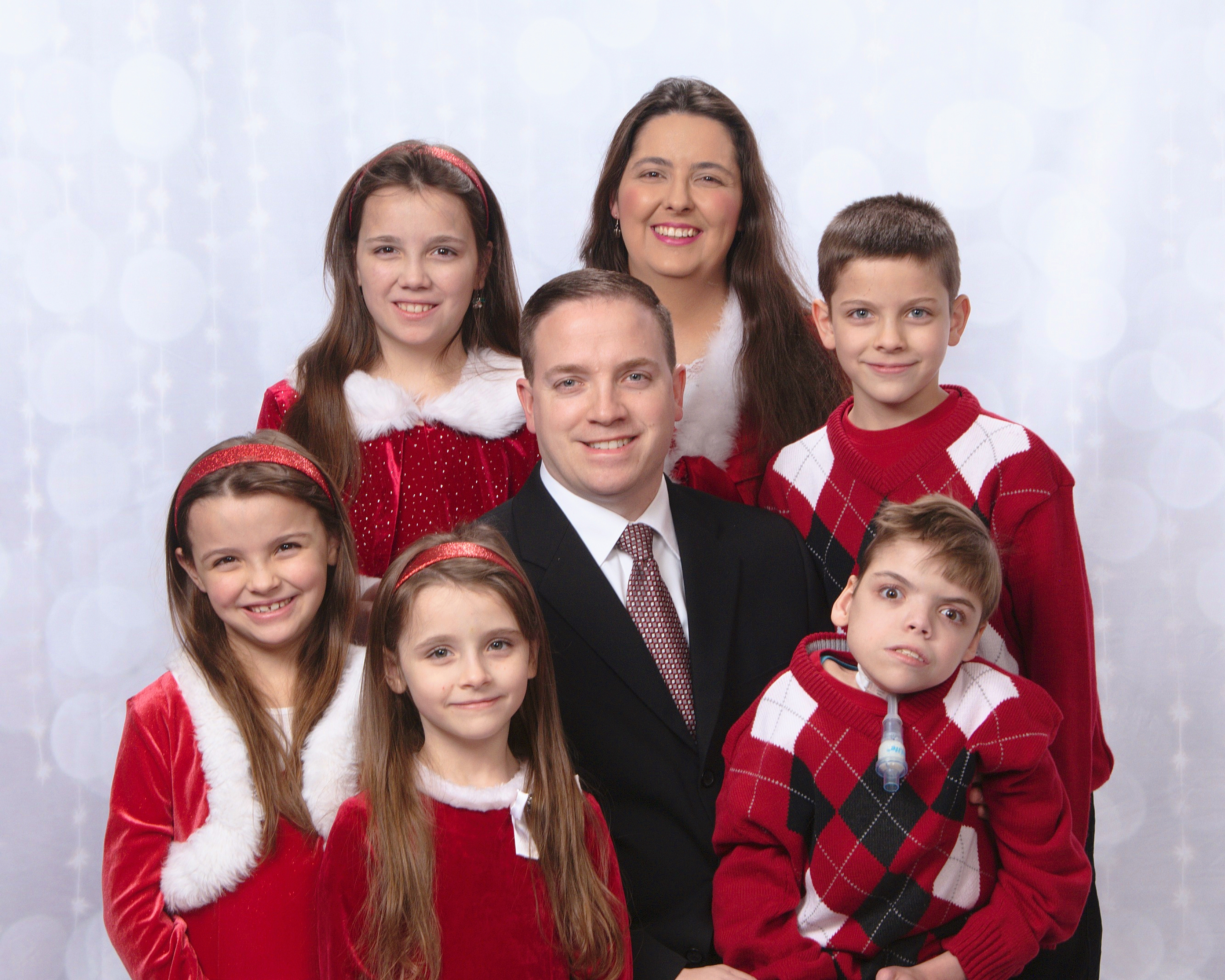 Pastor Tim DeVries
was raised in a godly Christian home in the farm country of West Michigan. Pastor Tim made the most important decision of his life as a young boy by trusting Jesus Christ as his personal Savior.
Pastor's parents taught him how to read by using the Bible, and by the time he was 10 years old, Pastor had read the entire Bible through 10 times. This influence of God's Word at an early age laid the foundation for a life of service for Jesus Christ.
At 12 years old on July 26, 1991, Tim answered God's call, and devoted his life to Jesus Christ to be a preacher of the Gospel.
Tim attended Bible college for 5 years, earning his Master of Ministry degree, and served on the staff of Shawnee Baptist Church for over 10 years in a multitude of ministries.
In his 5th and final year of college, Pastor met the future Mrs. DeVries, and they were married on July 26, 2002. Tim and Jamie have devoted their lives to serving the Lord. They have been richly blessed by the Lord with 6 children: Timothy, Hannah, Titus, Israel (in Heaven), Lydia, and Charity Rose.
Jamie, Mrs. DeVries, was also raised in a godly Christian home, and was saved at a young age. Jamie's parents (faithful members of VVBC), taught her to live a holy life and serve the Lord as a young lady. Jamie's family's roots are in Alabama, but as a military family in the U.S. Army, they traveled far and near serving our country.
In 2000, Jamie's family moved to Fort Knox, Kentucky, and in 2001, while at a youth meeting, Jamie devoted her life to serve the Lord Jesus Christ in full-time ministry. It was shortly thereafter that Tim and Jamie met and were married.
In 2010, Pastor and Mrs. DeVries with other faithful families founded the Vision Valley Baptist Church.